In 2007 Frances Taylor celebrates 25 years of promoting the mandolin. Here are a selection of photos from that time, and an early surprise. Click on the images to enlarge them.
1990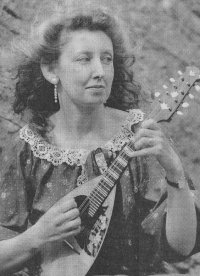 The Daily Telegraph Saturday 21 April, 1990. The caption reads: 'Frances Taylor, from Woodford, Essex, one of the country's few professional mandolin-players, who will be giving the first mandolin recital for 20 years at London's South Bank Centre in the Purcell Room next Friday'.
1983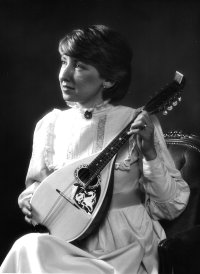 An early press photo
1986
Three photos from a performance of the Vivaldi Mandolin Concerto, Joensuu, Finland
And from early childhood, Frances one Christmas morning, having just been given her first plucked instrument...